Reviews play a big role in the decisions people make online every day.
They help people to decide what product to buy, which hotel to stay at, where the best Greek restaurant in the city is, what movie to see.
The list goes on and on.
But did you know that customer reviews impact your SEO?
More than that, reviews can affect how consumers interact with and think about your business.
From searching for the best place to eat to trying to decide on which French Press to buy, reviews are everywhere on the internet.
Isn't it time we dug in and learned how they impact our business and our reputation on Google?
How Customer Reviews Affect SEO
Although Google has not publicly stated that review signals affect rankings, the folks at Moz suggest that review signals account for about 10% of ranking factors, at least in local search.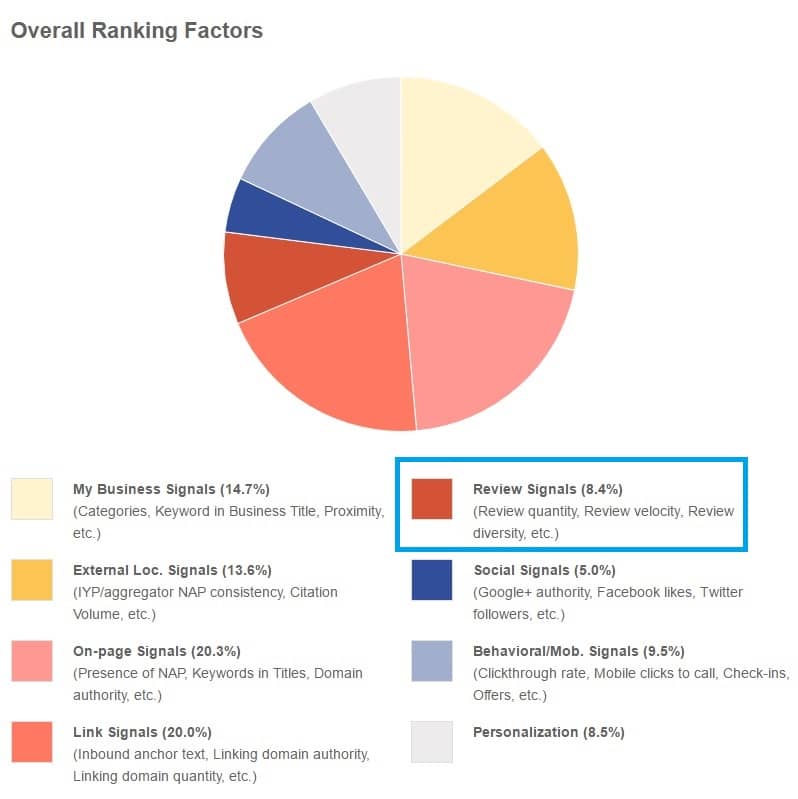 This makes sense, as local searches tend to feature businesses in the same geographical region as where the search originates, and Google knows that business reviews create a more useful search experience.
So if reviews account for about 10% of your rankings, do more reviews mean better rankings?
Over at ReviewJump, they wanted to know just that.
Their conclusion:

More specifically, out of over 50,000 local listings, they found the higher number of reviews with a modest rating (3.7-stars out of 5 minimum) resulted in higher local search rankings.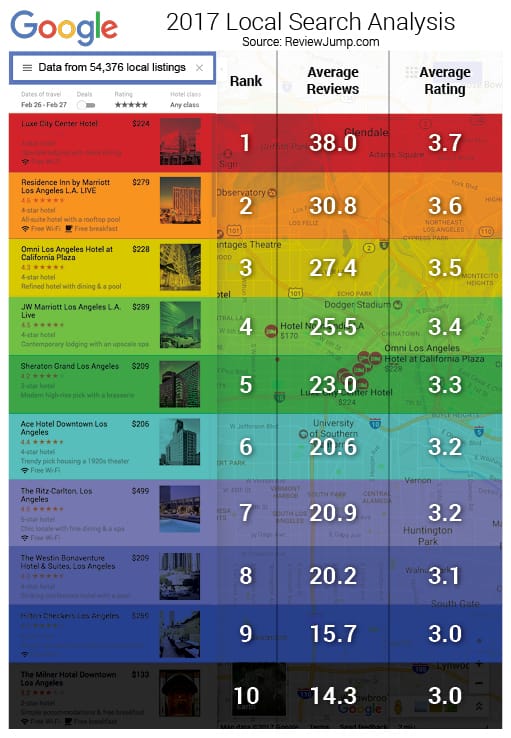 They came to several other conclusions, as well, including:
The top 3 results had on average 472% more reviews than the bottom 3
66% percent of the time, the top 3 results had more reviews than the bottom 3 results

63% of the time, the local listing with the most reviews overall would be ranked in the top 3
This seems to suggest that businesses with more reviews tend to get more exposure in Google's local 3-pack.
Sometimes, even, a positive review will be displayed as a "rich snippet" (a Google-generated snippet of content) for your business, quickly allowing visitors to see what others are saying about your business.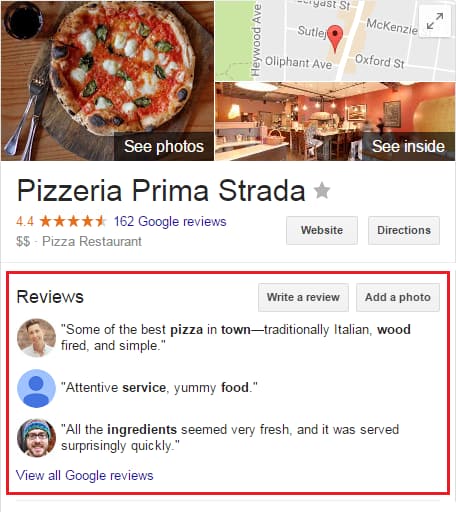 Gaining more reviews, or at least more than your local competitors, is likely to land your business a top spot in the local 3-pack, and that's great exposure for your business.
It may even win your business a rich snippet of content, in the form of a customer review, that will make it even easier to create a positive first impression with potential customers.
User-Generated Content
Google likes fresh content but it can be hard to come up with new stuff all the time.
If your website doesn't get updated with new content regularly, Google tends to crawl it less frequently.
On the other hand, if new content is being created around your website, the crawler-bots or more likely to spring into action and index your site.
User-Generated Content (UGC) is just what it sounds like: Content that is generated by a user. In the case of reviews, it is generated by your customers, and this type of UGC can have a serious effect on your SEO.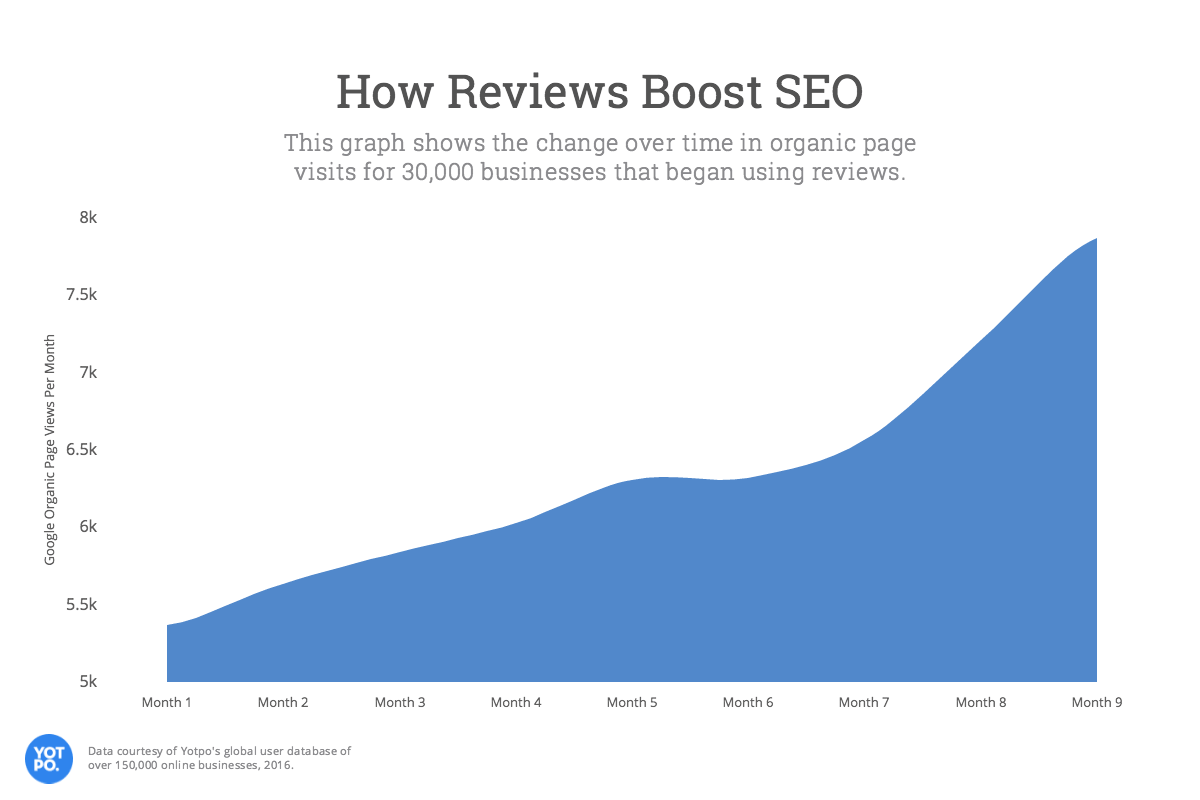 UGC created by reviews has the effect of better defining your site's content and keywords, as people leaving reviews will naturally use terms and keywords that are related to your site. This helps Google to better understand what your site is about and reinforces your website as relevant and authoritative for those key terms in search.
If you regularly feature reviews on your website, you can expect to see an increase in your SEO visibility as you literally have new content coming in regularly, using terms and phrases that are related to your business.
If you aren't already leveraging the power of customer reviews as User-Generated Content, it's never too late to start!
Mining Review Data
Customer reviews provide another SEO benefit and that is the data you get from them.
Much in the same way Google can use customer reviews to gauge what your site is about, you can use customer reviews to learn more about your market.
Moreover, when someone leaves a review, they use words natural to your audience, not the kind of jargon you might throw around at a business meeting.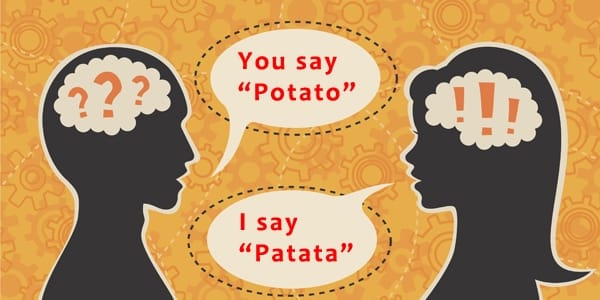 You can then take this natural language and plug it into your keyword research to generate more effective content strategies and keyword targets down the road.
Apart from the data you get from customers who leave reviews, you also learn more about what they love about your services and what their pain points are.
On discovering what people lack or didn't receive from your product or service, you'll discover opportunities that exist for your business as well as further areas of growth you can apply to your SEO strategy.
As far as market research goes, customer reviews are a rich source of information you can use to improve your business both on and off the web.
Customer Reviews and Your Bottom Line
Customer reviews are powerful not only in search but in how consumers engage with your business.
In the last five or ten years, reviews have reshaped the traditional buying path, with 90% of consumers claiming that online reviews play an important role in purchase decisions.
One of the first things consumer do when looking to buy is to engage in product research, and they rely heavily on consumer reviews before making a purchase decision.
In fact, if your business doesn't have online reviews, then you could be alienating 90% of your buying population!
Even bad reviews are better than no reviews at all as consumers are less suspicious when they see a blend of positive and negative reviews.
If for example, a business has 100 5-star reviews and no negative reviews, this looks suspicious; a mixture of good and bad reviews makes a business appear more trustworthy.
On top of that, each year, customer reviews become more popular among consumers in determining where to spend their money.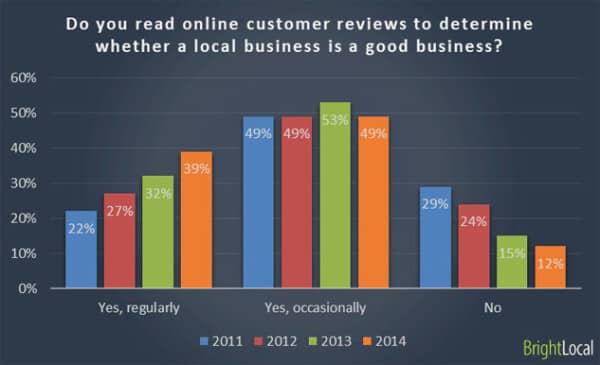 One of the reasons behind this trend is due to the fact that people trust online reviews.
In fact, 88% of people say they trust online reviews as much as a personal recommendation.
Now, instead of asking the salesman about a particular product, consumers turn to online reviews to find unbiased, objective opinions – and the more positive reviews the better, as people tend to trust what other people approve of, a concept known as social proof.
In other words, if everybody says that X is awesome, then you're more likely to think X is awesome, too. Even if you haven't experienced X for yourself, you're more likely to give it a try if a lot of other people have approved of it.
In the case of online reviews, if you see that a lot of people have spoken highly of a particular product you're researching, you're much more likely to purchase that product over another with fewer and less powerful reviews.
Conclusion
Reviews are incredibly important not just for improving your search engine visibility but for the vast majority of consumers who use reviews when considering where to spend their money.
If reviews don't already play a role in your business, maybe it's time you consider ways to incorporate them into your SEO strategy. Not only will you be helping consumers build trust and engagement with your business, you'll be increasing your visibility in search.
If you want personalized attention and recommendations for your business, talk to us about a free SEO assessment for your business and learn about areas you can improve upon.
As always, thanks for reading and leave your questions/comments below!